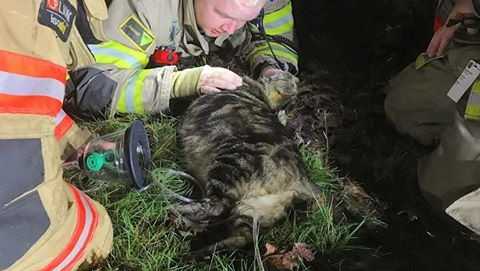 A fire recently broke out at a home. While the residents safely escaped the smoke and flames, their housecoat was not so lucky. When firefighters extinguished the fire and searched the home, they found the family's cat unconscious.
The firefighters quickly gave the cat oxygen using a special mask designed for pets. After 30 minutes of oxygen and CPR, the cat finally began breathing on its own. Firefighters took the cat to the vet where the cat is doing well and recovering from its injuries.
To read more about the cat that firefighters rescued from a fire, click here.