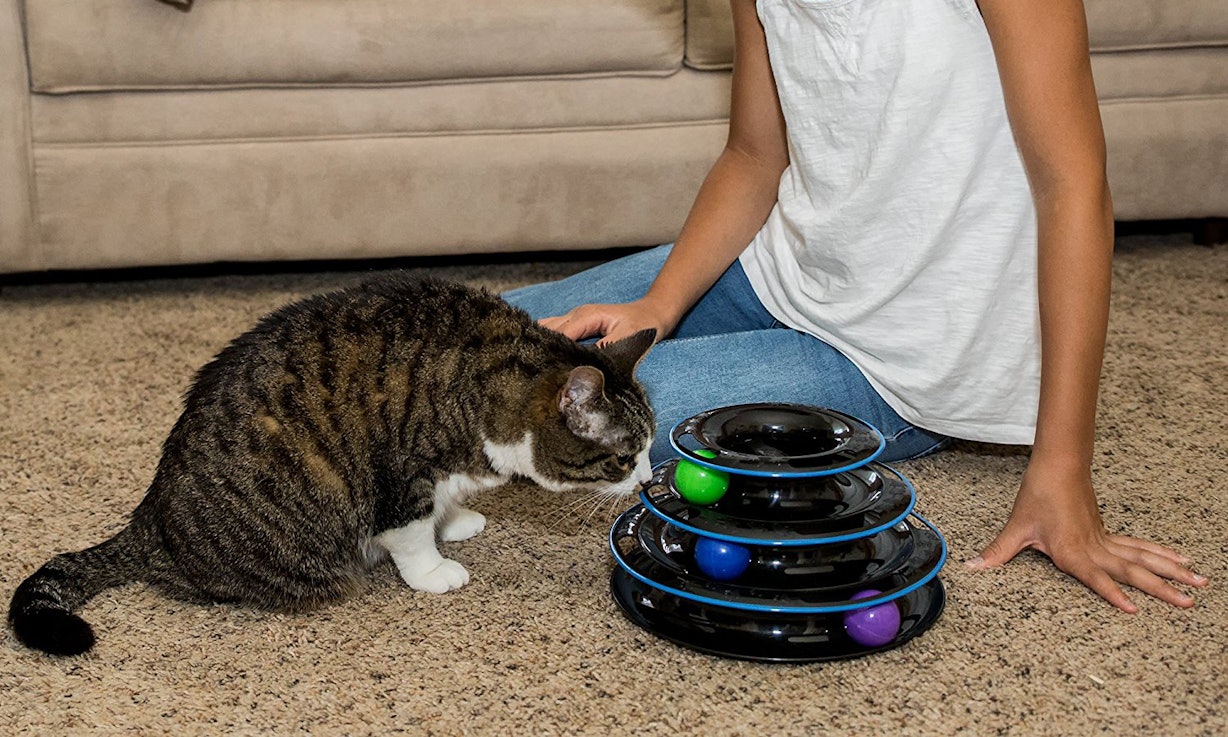 Just because a cat may be getting older doesn't mean that he or she doesn't still want to play. While many cat toys are designed for younger cats, don't forget to think about keeping your older cats stimulated through regular play.
When thinking of toys for a senior cat, think of limited mobility because an older cat may have a harder time jumping or moving around. That's why you want a toy that a senior cat can enjoy without having to run or move very far.
To read about some of the best cat toys designed for senior cats, click here.