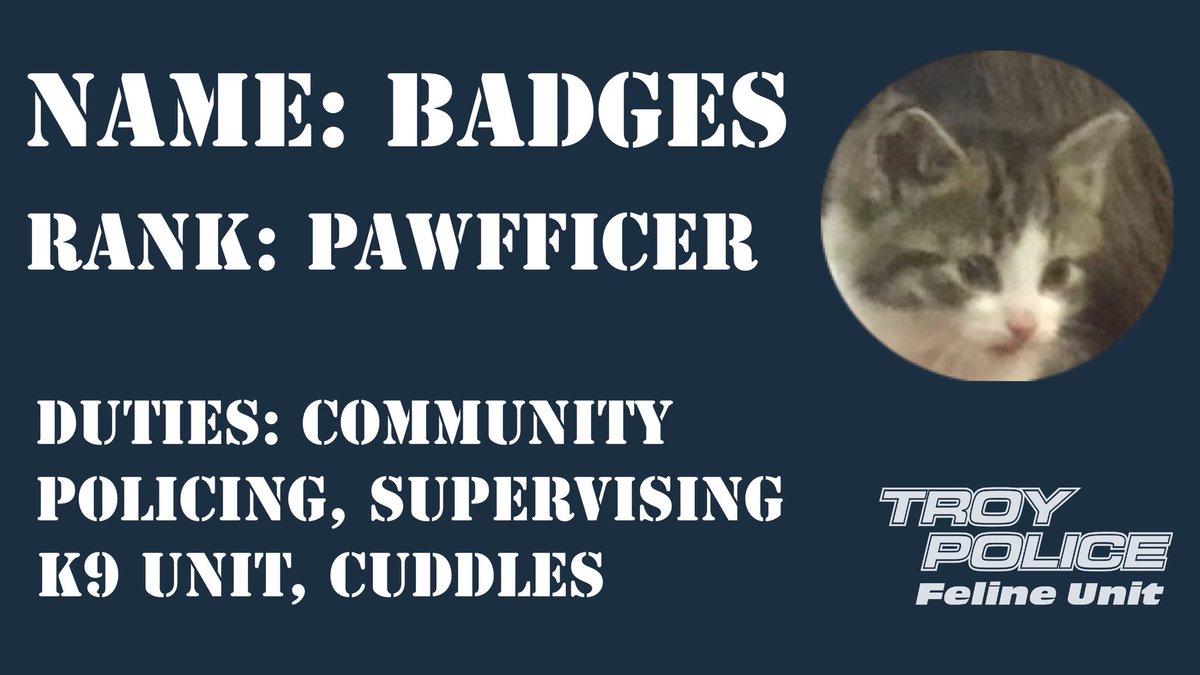 The Troy, Michigan police department promised they would adopt an official police cat if they got 10,000 Twitter followers, which happened in less than a week. After choosing an official police cat, the Troy police department has finally given the cat a name: Pawfficer Badges.
Troy Police Sgt. Meghan Lehman, who organized the poll on the cat's name, said she's surprised at the response to the department's tweets about the cat. "We're getting gifts in the mail for the cat everyday. We got two big boxes of cat toys and supplies yesterday."
To read more about the new official mascot for the Troy police department, click here.