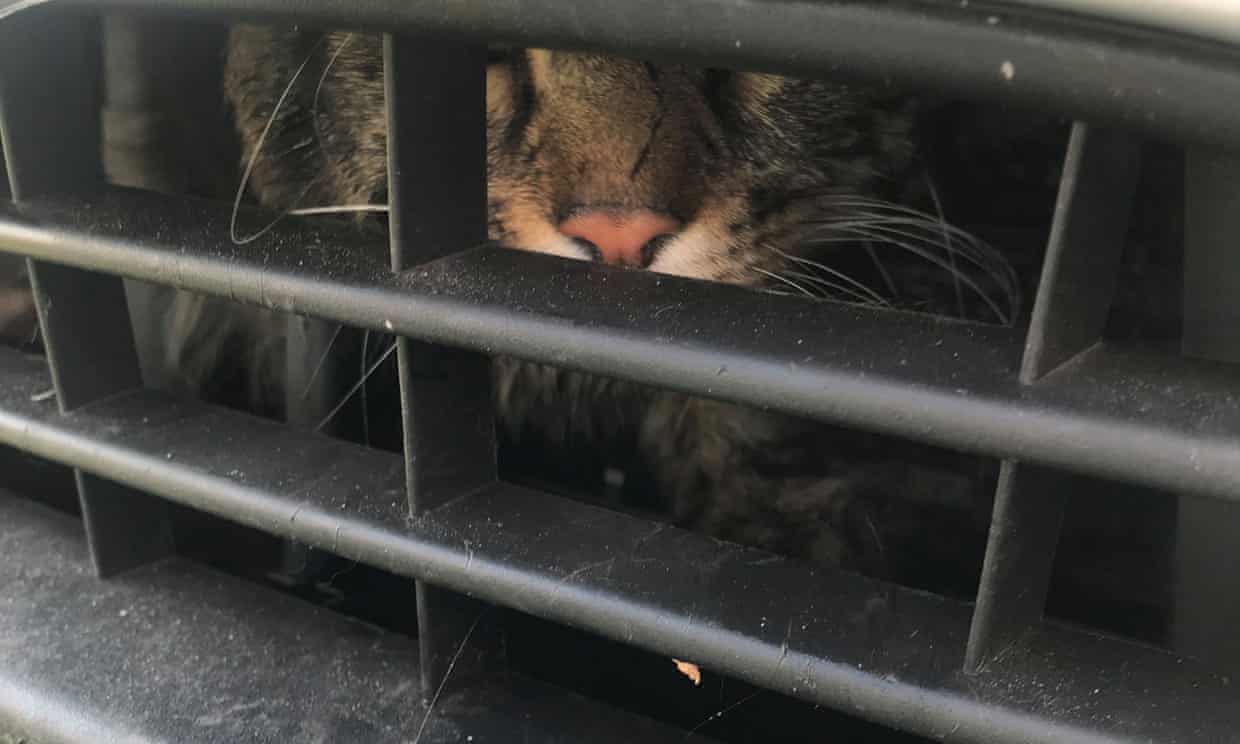 Steven Kane took his family on an outing, traveling from Stevenage to Clacton-on-Sea, Essex, a distance of approximately 80 miles that took up to two days. Upon arriving, Steven happened to notice a cat stuck in the vent of his Ford Focus.
"We'd pulled up at the seafront and I was playing on the green with my brother's little girl when I looked up and spotted him. He is lucky that I saw him. I have no idea where we picked up our little hitchhiker, it could have been anywhere."
Steven called an animal rescue center that freed the hungry, but unhurt cat, from the car. The cat is now nicknamed Ford and will be put up for adoption if no one claims it.
To read more about the cat that traveled in a car vent, click here.