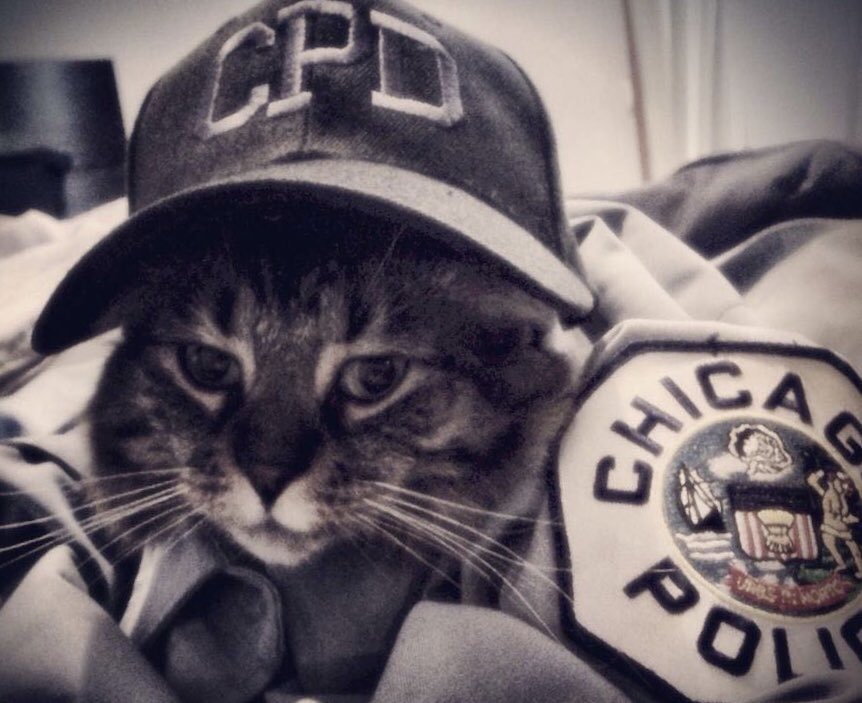 After Chicago police visited an elementary school with a K-9 unit, some students questioned why the police had dogs but didn't have an official police cat. That led then Chicago police issuing a challenge to their Twitter followers.
"If this is retweeted 500 times we will start the 14th District @Chicago_Police Meownted Unit as part of our Community Outreach program," the Chicago police posted on Twitter. That same day, the police hit their goal so they adopted a cat named Gizmo.
At least Gizmo won't be as corrupt as human officers, so there's hope that Gizmo will have a positive effect on the rest of the police force.
To read more about the Chicago police adopting a cat, click here.