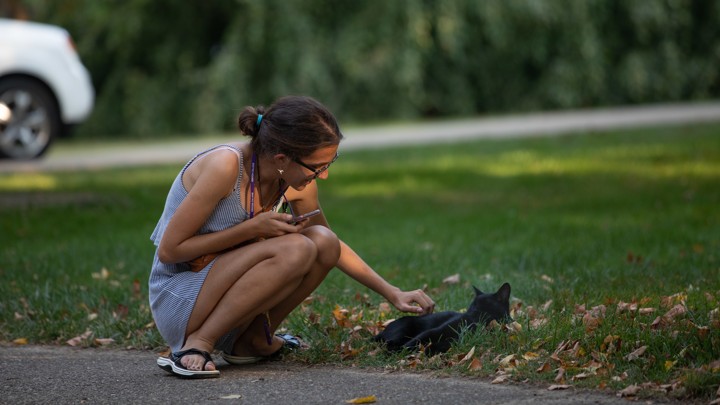 Two years ago, Pastor Susan Stevens was in her car enjoying some french fries. A six-month-old stray kitten, Moxie (along with another, more timid cat called Mosie), approached her to get some food. That's when Pastor Stevens decided to adopt the two kittens.
Shortly after being adopted, Moxie decided too roam around nearby Kenyon College's campus. Now Moxie has become a favorite among students, climbing on students' backpacks as they walk around the campus.
Moxie now has his own Facebook group where students can help track Moxie's whereabouts. Now if you want to attend a college that's friendly to cats, consider Kenyon College because of Moxie.
To learn more about the cat that has adopted a college campus, click here.