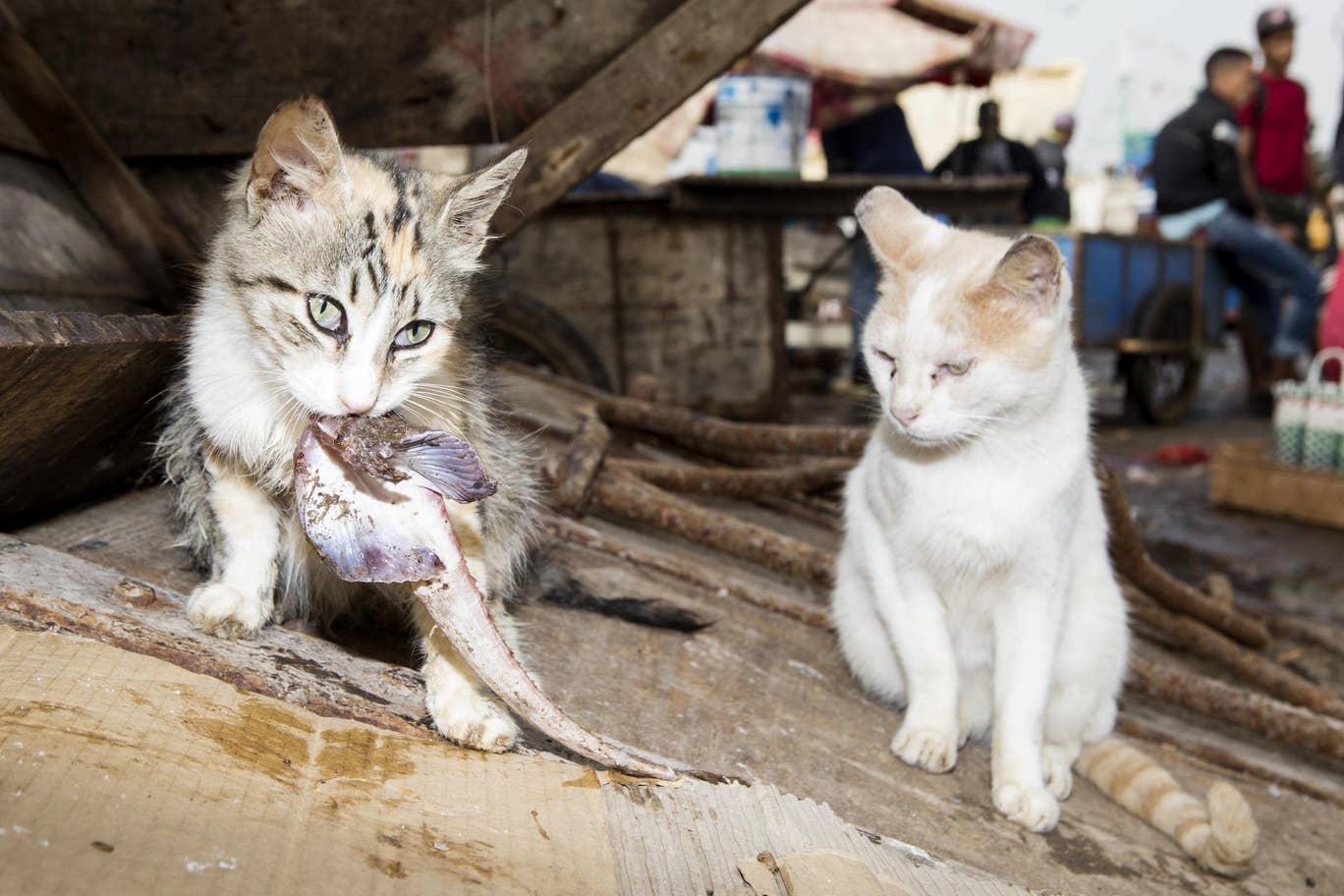 Essaouira is a city in western Morocco along the Atlantic coast. With access to the ocean, it's no surprise that fishing is a major industry there. Because there are fish and gullible human beings, there are also cats there.
Everyday, fisherman bring in fresh fish and everyday the cats of Essaouira get their share. There's plenty of food for everyone, including the cats, so if you want to see what a paradise might be for cats, visit Essaouira.
For those unable to visit Essaouira, click here to view a gallery of pictures showing cats enjoying themselves in that city.