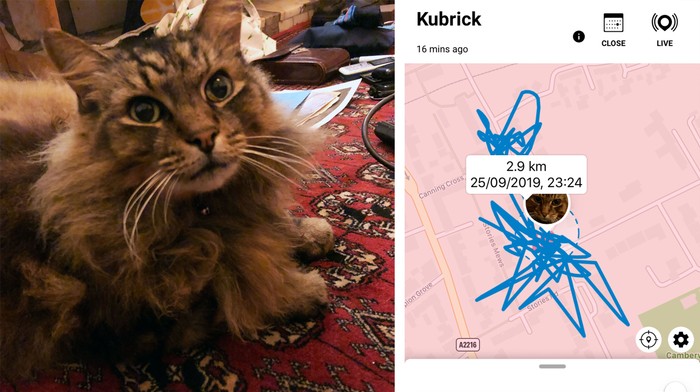 Many people use fitness trackers to monitor their exercise hours or calorie count. Since fitness trackers can help humans track their lifestyle, why not use a fitness tracker on a cat?
Journalist, Rosie Hewitson, got a fitness tracker and attached it to a Kubrick a Maine Coon cat. By letting Kubrick loose, Rosie was able to track Kubrick's position around the neighborhood.
Such a use for a fitness tracker can give you a rough idea where your cat goes when you're not around to watch it. This can be useful and entertaining so consider getting a fitness tracker for your outdoor cat to see where it might be going.
To learn more about this experiment tracking a cat's movements, click here.