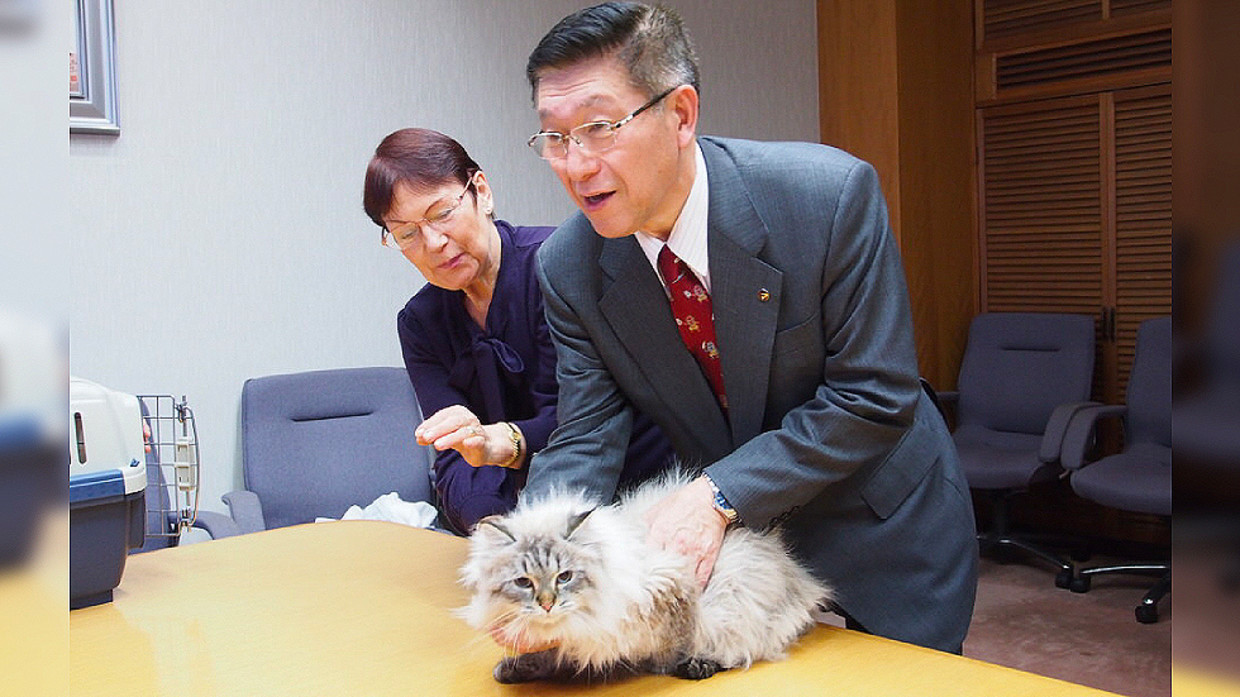 Back in 2012, Vladimir Putin gave the Governor of Japan's Akita prefecture a Siberian cat named Mir. The governor's gift was in gratitude for Russia helping Japan deal with the aftermath of the earthquake and tsunami that caused a meltdown at the Fukushima nuclear power plant in 2011.
Now that cat has been placed in quarantine over the paw-sibility that it could catch Covid-19. Mir has quickly became a beloved member of the governor's household, learning to recognize Japanese and quickly bulking up, owing to his love of food. So far Mir has not caught any diseases so let's hope for the best and hope that politicians in the future will trade cats as a way to help smooth out international relations.
To learn more about the Governor of Japan's cat, click here.