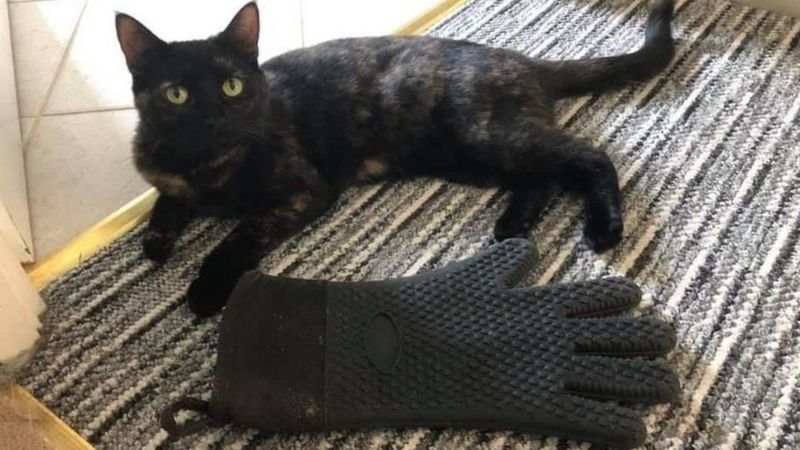 Kate Baker, from Andover, Hampshire, owns a black cat named Pixel. However when Pixel goes outside, the cat brings back gloves and toys it has found around the neighborhood.
Now Kate has posted a plea on social media to help get Pixel's plunder back to their rightful owners. Kate's brother even created a plunder box that contains all the loose items that Pixel has brought home.
To learn more about the cat who brings back gloves and toys, click here.