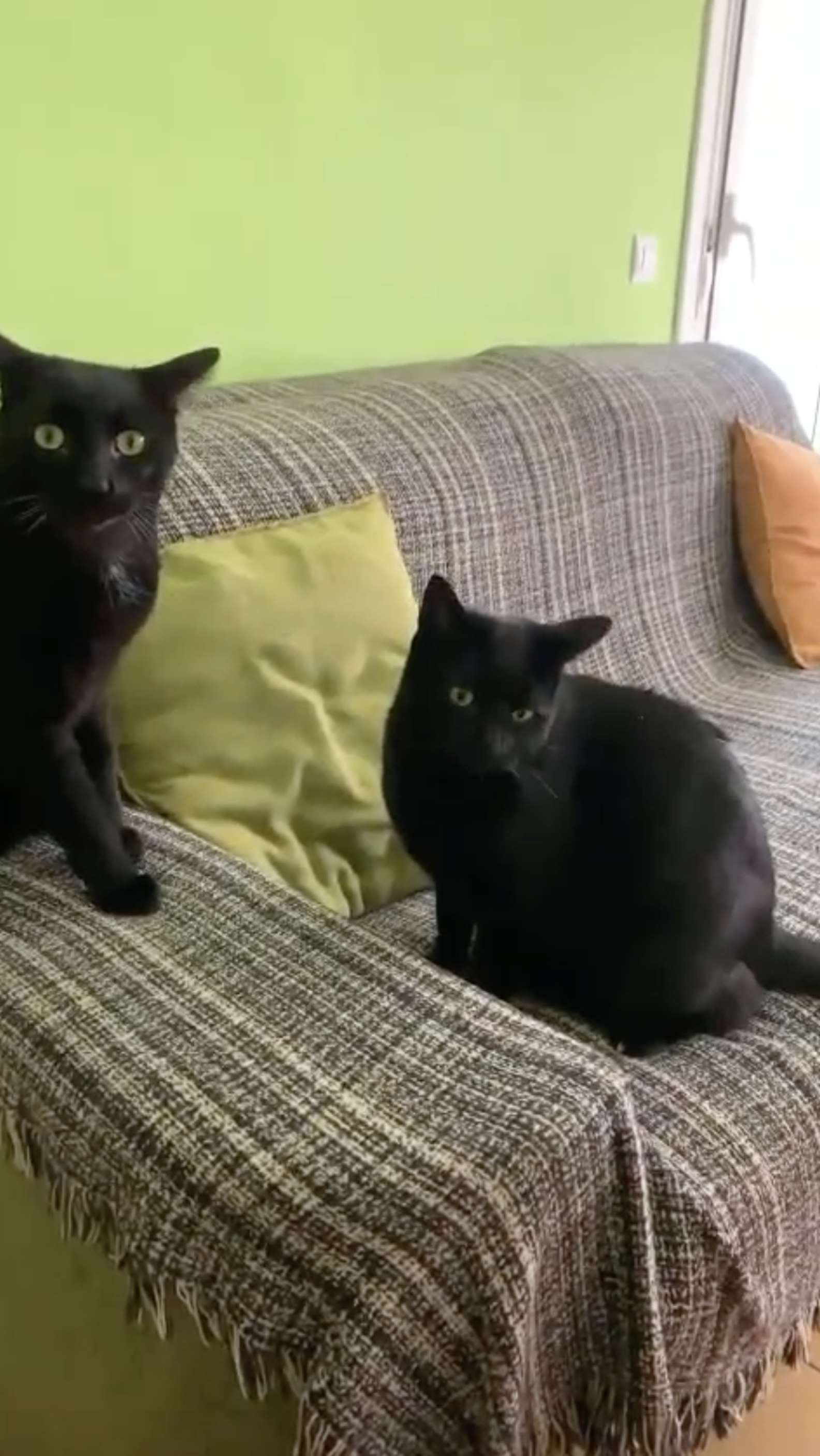 Nieves Morán owns a black cat named Maia that mostly stays indoors but goes outside once in a while. One day, Morán's father spotted a black cat wandering around outside and since the door was open, the black cat came inside and snuggled next to him.
Then Morán's mother spotted a black cat with Nieves. When she went into the living room, she spotted another black cat with the father. That's when everyone realized there were two identical black cats in the house and both were comfortable with everyone and each other.
After posting flyers and checking for a microchip, the family decided to adopt this second black cat and name him Jay. Now Jay and Maia are friends, sharing the same house together and everyone's happy that the case of mistaken identity has turned out for the best for everyone.
To learn more about the black cat that wandered into a family's life, click here.