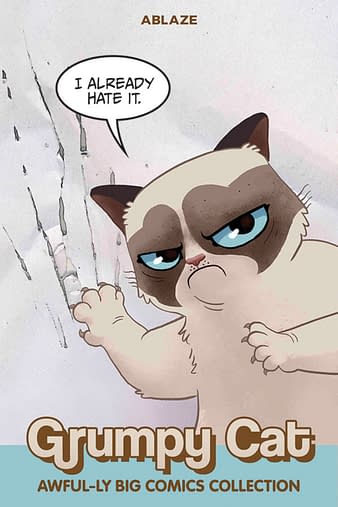 Grumpy Cat passed away but that doesn't mean people still can't enjoy her antics. ABLAZE plans to release a Tribute book in 2021, which will feature artwork, photos, stories and more from fans and professionals.
The book will be called the Grumpy Cat Awful-ly Big Comics Collection, collecting every (terrible) Grumpy Cat comic book story ever — in one giant (overhyped) comics collection! The 280-page $19.99 full color trade paperback contains over 25 different stories.
So if you love Grumpy Cat and can't get enough of her attitude, consider buying the Grumpy Cat comic book when it's available.