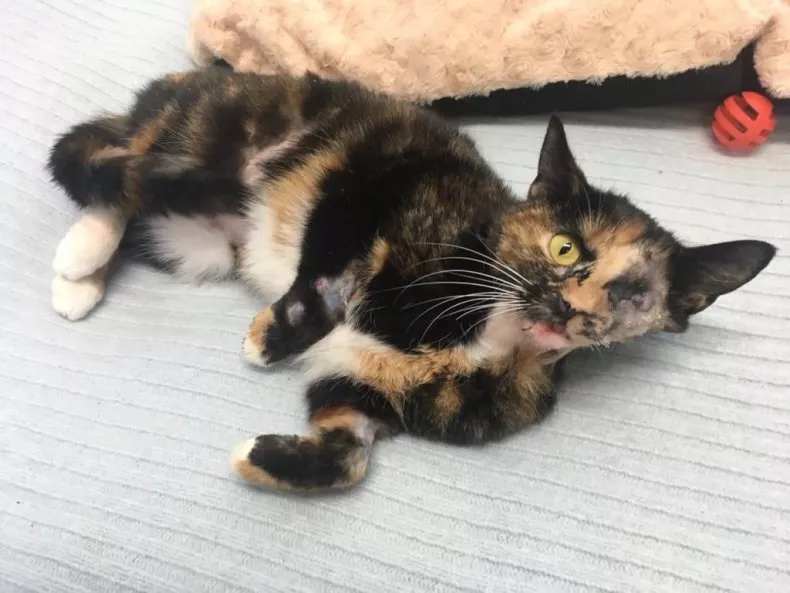 A 4-year old stray got hit by a bus. Miraculously, she not only survived, but before witnesses could retrieve the cat to get it help, the cat actually ran away. Sixteen days later, people found the cat and rushed it to a veterinarian for immediate medical help.
Although the cat had a broken jaw and lost an eye, the cat, christened Trudie, recovered after six months. Even more amazing, Trudie has found a forever home with loving parents who promise to give Trudie a good life, which she definitely deserves.
To learn more about the amazing cat that survived a bus accident, click here.