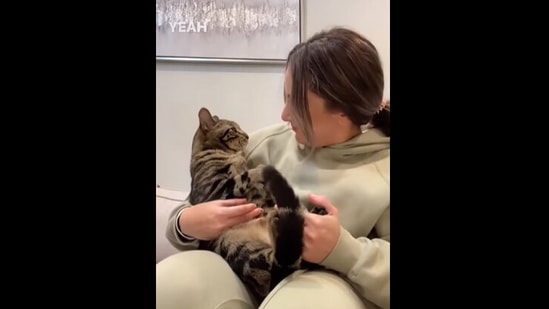 Many people talk to their cats. Of course, most people's cats never talk back. That's why the latest viral video shows a woman talking to her cat, Chase. However, what this woman is saying is what makes this video so appealing.
This woman tells her cat, Chase, that she wants a human baby. That's when the cat visibly reacts as upset that it might no longer be the center of attention any more. Who says cats don't have feelings. They have plenty of feelings especially when it's their own.
To learn more about the cat shocked that its human owner might want a baby, click here.