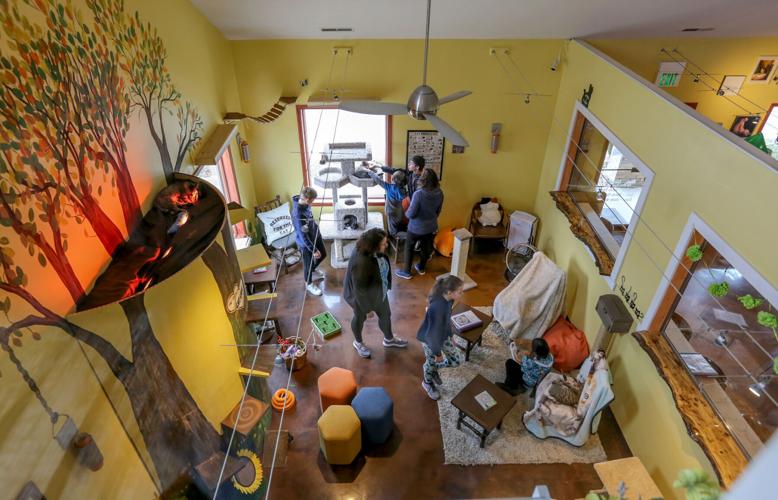 People all over the world love cats. Since many people in Asia don't have room for cats, they started the concept of cat cafes where people can pay to visit cats and play with them while enjoying a beverage and a snack.
Cat cafes have spread from Asia to the rest of the world and now Indiana is the latest place to get a cat cafe. The Region Cat Cafe sells coffee, tea, espresso drinks, food, beer and 50-minute blocks of time inside the cat room, which is walled off from the dining and coffee shop area. To encourage adoptions, the Region Cat Cafe has a goal of finding 100 furry felines forever homes in its first year.
So if you live in Indiana, feel free to visit the Region Cat Cafe and enjoy some time with cats or adopt one for yourself. The more people see cat cafes, the more likely they'll adopt a cat of their own.