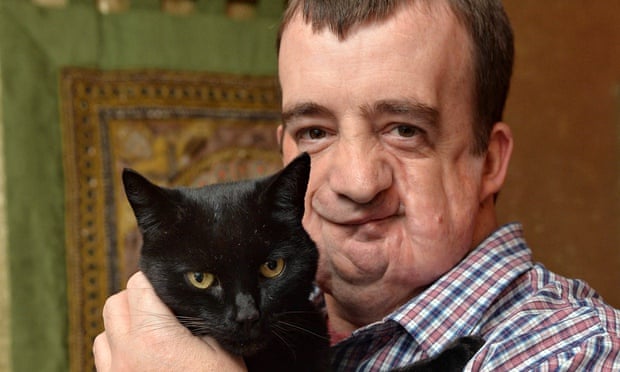 When David Allinson, from Henlow, Bedfordshire, discovered that Percy was missing in June 2003, he immediately set about looking for him by plastering his neighborhood with flyers and leaflets. Unfortunately, nobody seemed to have known where Percy had gone.
It turns out that Percy, a shorthaired cat now aged 15, had moved 15 miles down the road to Cockayne Hatley, where he found another home with an elderly lady and was later taken in by her neighbour after her death. Unbeknown to them both, Percy's new owner was one of David's work colleagues, Ruth Hart, who revealed the mystery after having Percy scanned for a microchip.
Allinson said: "After I called Ruth, we arranged a meeting so I could be reunited with Percy.
"He was afraid and was hiding behind the sofa, but when I called his name he came running into my arms. I burst into tears – I couldn't believe it, it was my Percy."
To read more about how Percy was reunited with his owner, click here.