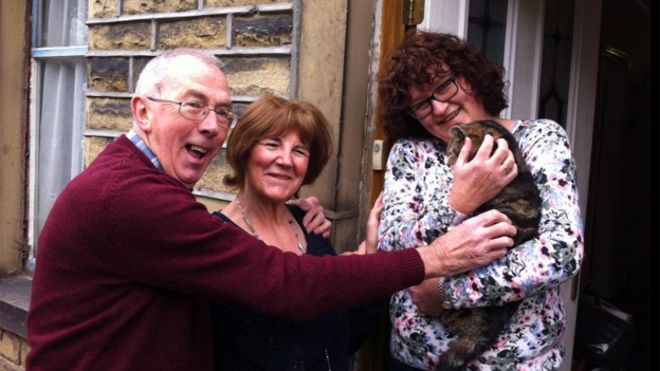 George the cat disappeared from his home near Colwyn Bay, North Wales, seven weeks ago. Nearly 100 miles away, Julia Hill found the 17-year-old tabby collapsed underneath a car at her home in Brighouse, West Yorkshire.
Julia took George the cat took a vet and posted his details on a social media site. That's when George's owner, Sue Davison, got in touch.
"He's always been a curious cat getting into mischief, but nothing like this before," Sue said.
To read about the cat that wandered 100 miles from home, click here.