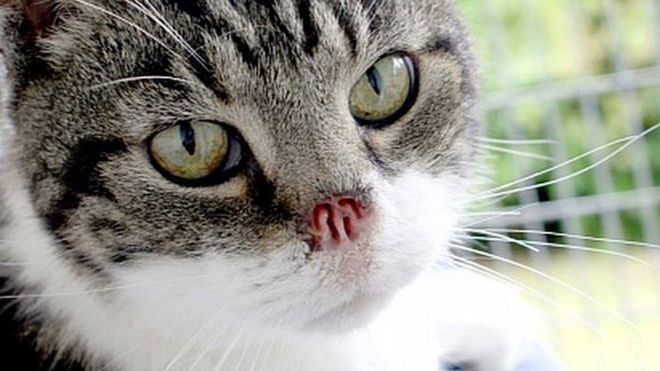 A few years ago, Dave, a 14-year old cat, had a cancerous tumor on his nose. To remove the tumor, veterinarians had to remove part of Dave's nose. When Dave's owner had to move into a retirement home, Dave wound up at an animal shelter.
Because of Dave's odd appearance and age, Dave needs a new home. If you live near Somerset and would like to adopt Dave, contact the Bath Cats and Dogs Home. Despite not having a nose, Dave is just a normal cat who needs a loving home.
To read more about Dave the cat without a nose, click here.