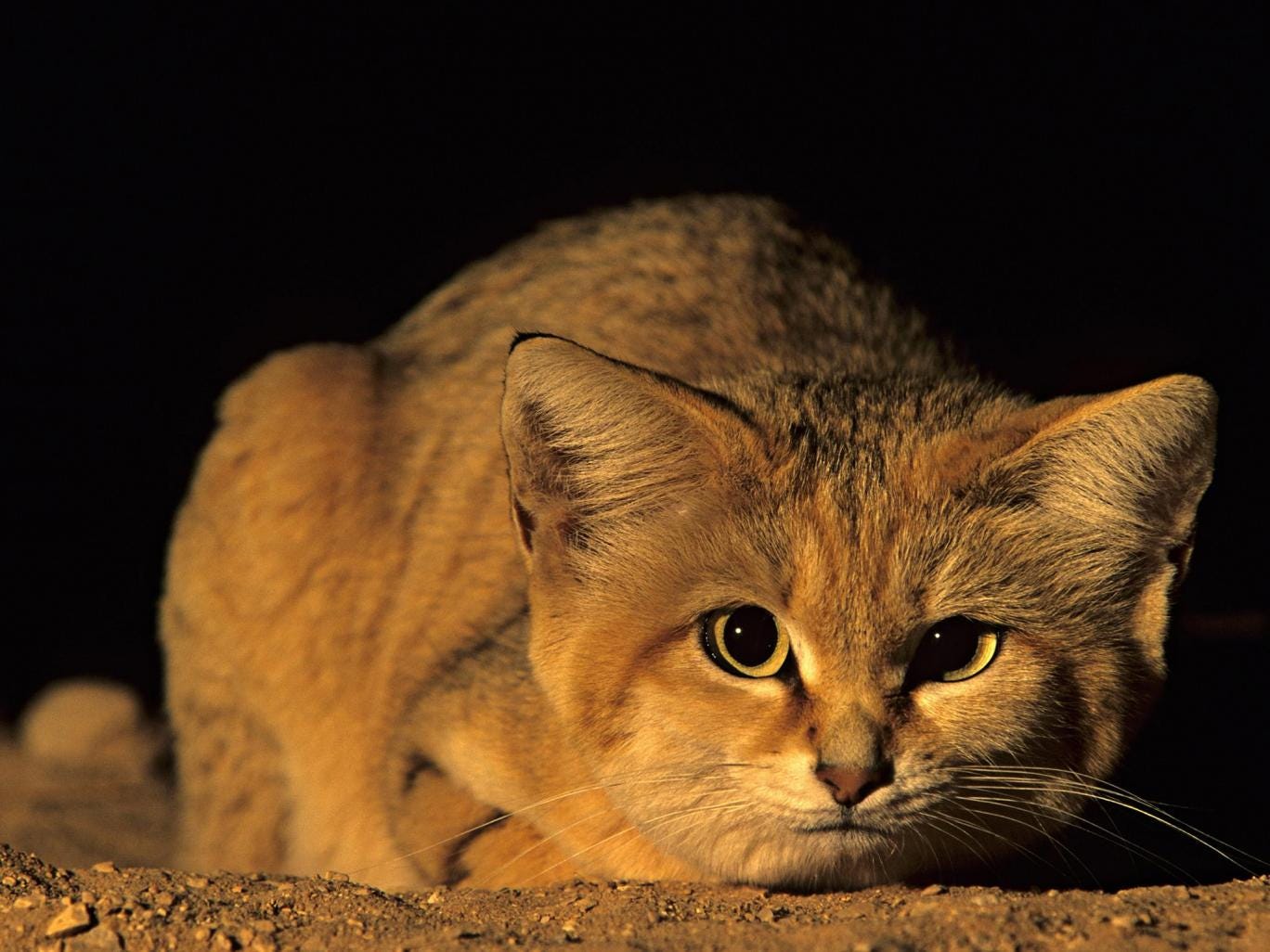 Some people have cats that are so shy and skittish around people that the cats are rarely seen by strangers, let alone their owners. If you have a particularly skittish cat, you may be pleased to know that scientists have been searching for an equally elusive cat for ten years and now they've finally found it.
Researchers from Ead and Al Ain Zoo  set up five cameras around a 1,990-square-metre area in the Western Region, about 150 kilometres west of Abu Dhabi. Their efforts were rewarded when they finally photographed the rare and elusive Arabian sand cat in the deserts of Abu Dhabi for the first time in over ten years, giving valuable scientific insights into the reclusive feline.
Sightings of the nocturnal creature in the wild are particularly unusual, largely due to their endangered status in Middle Eastern countries. If you thought peace was a rarity in the Middle East, then the Arabian Sand Cat may be a close second.
To read more about this rare cat, click here.