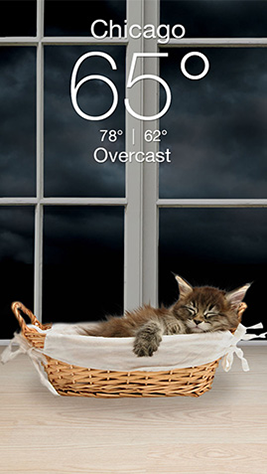 Almost everyone needs to check the weather everyday, but checking the weather doesn't have to be a dry routine. With the Weather Kitty App, you can view the temperature and look at a cat picture at the same time.
Everyday you can see a different cat picture so no matter what the weather may be like, you can always get a smile on your face, seeing another cat on your smartphone. You just may find yourself checking the weather more often if you can see cats more often.
To learn more about the Weather Kitty App for iPhone and Android, click here.