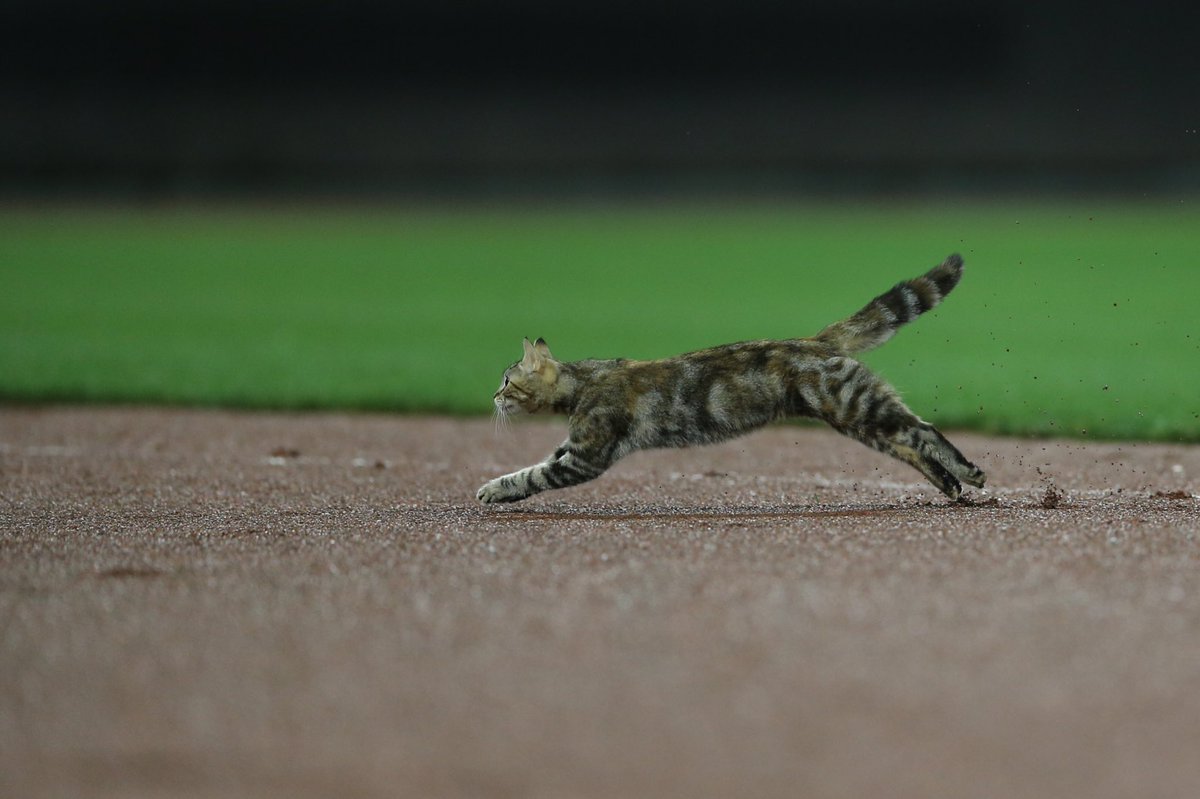 During a recent game at the home field of the Cincinnati Reds, a cat ran around the field. The cat briefly ran behind home plate and up the third base line before jumping into the stands.
When this cat appeared, sports announcers quickly jumped on the opportunity. Play-by-play man Thom Brennaman's call: "And apparently there's a tiny little kitten that got into this playing field. Hopefully they can find that little one a home – scared to death. 2-0 game."
Hopefully the cat is okay and has found its owner (or at least a new home). If not, it might become the new mascot for the Cincinnati Reds stadium so even if the team isn't winning, fans can at least admire the cat.
To read more about the cat that ran across a baseball field, click here.