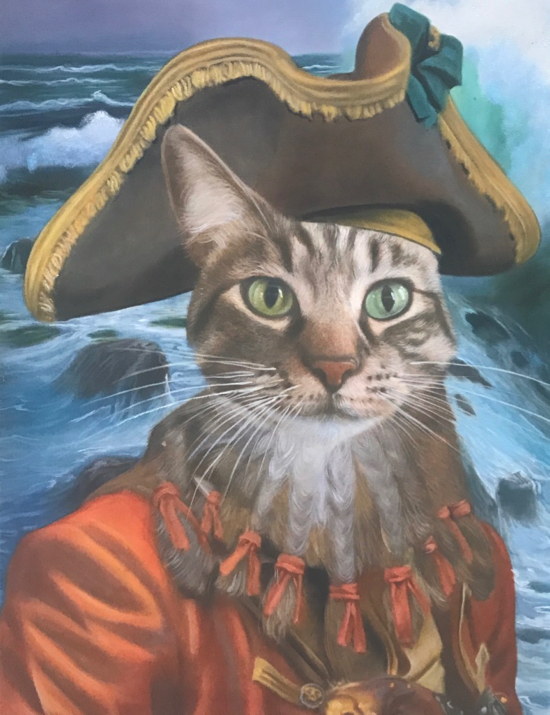 Many cat owners enjoy posting pictures of their cats on their social media accounts. However, back in the old days before cameras and film were even invented, the only way rich people could capture images of their favorite subjects (usually themselves) was to hire a painter to paint them a portrait.
Although you can still take pictures of your cat, you can also commission a painter to create a unique portrait of your cat that portrays your feline friend as royalty. You can choose from different templates or have the painter create a totally unique portrait for your cat.
What better way to remember your cat than to hang an oil painting of your feline on the wall for everyone to admire?
To see different portraits your cat can appear in for a price, click here.