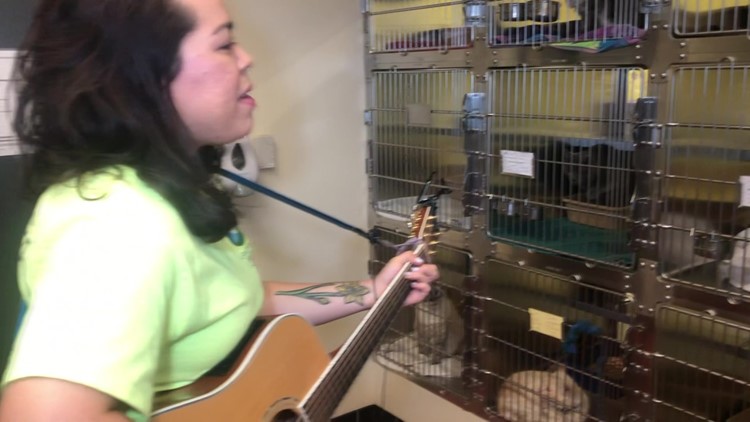 College student, Shannon Lachot, decided to volunteer at an animal shelter. On the first day, she decided to bring her guitar and start playing music for the shelter animals as a way to reduce their anxiety.
Not surprisingly, her music has worked. The cats seem happier when she's playing music to them and now Shannon hopes to write an original song urging people to adopt a cat and spay or neuter their cats.
Who knew a little music could be so good for cats waiting for a good home? To learn more about Shannon and her music calming cats in a shelter, click here.