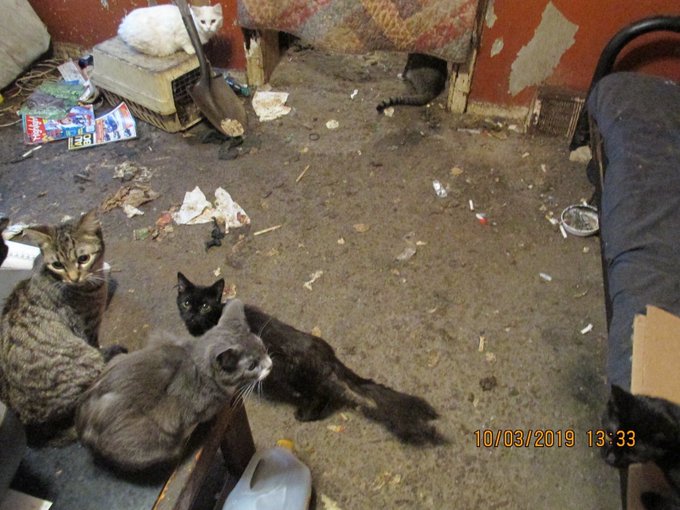 Outside of Philadelphia, authorities rescued 85 cats who were living in a home that was deemed unfit for habitation. Apparently a cat lover had rescued the cats but did not have the resources to properly care for them afterwards.
Fortunately animal services has rescued the cats and found that the cats are sociable and ready for adoption as soon as they get cleaned up and vaccinated. The lesson is clear. It's okay to love cats but please have the resources to care for them.
To learn more about the 85 cats rescued from a home in Philadelphia, click here.