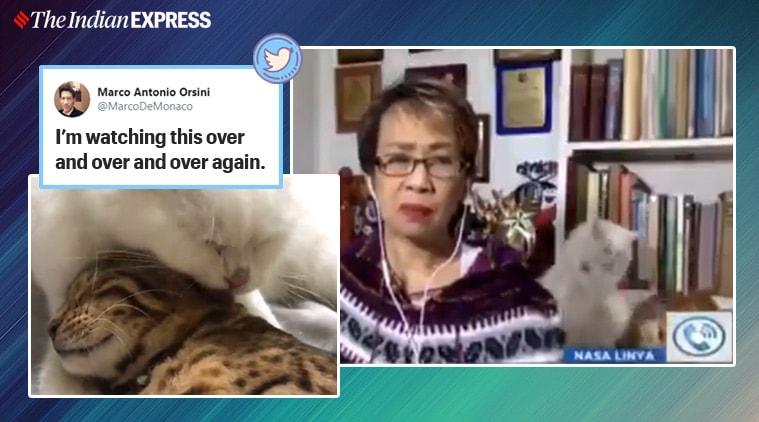 Many people are forced to work at home during the current coronavirus pandemic. In the Philippines, journalist Doris Bigornia tried to broadcast from home. Unfortunately in the middle of her broadcast, her two cats decided to get into a fight.
So while Doris talks, her cats wrestle and fight in the background. Meanwhile, Doris is trying to keep a straight face, knowing she's being upstaged by her cats.
To see the video of Doris's cats fighting behind her during a broadcast, click here.