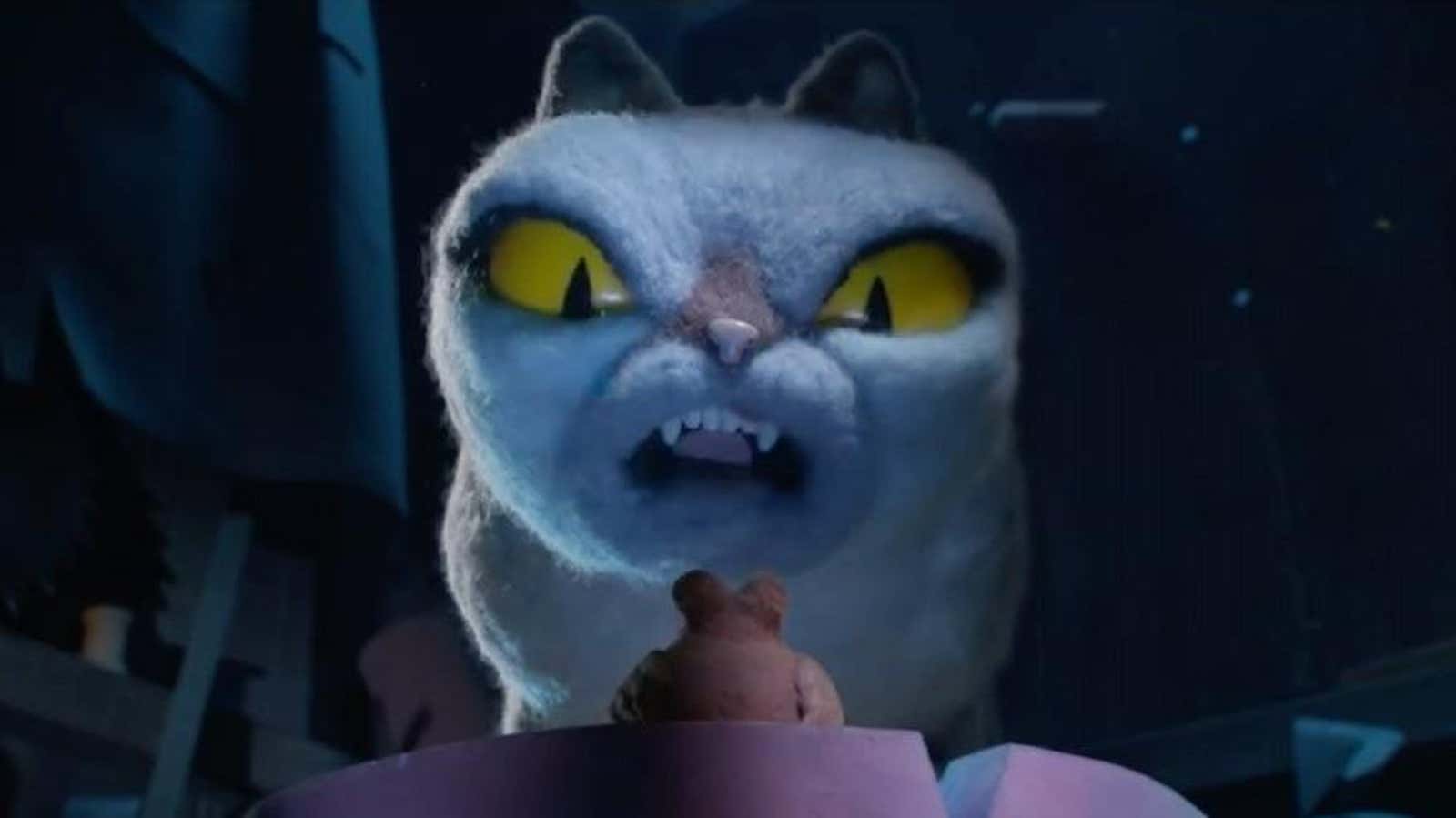 Aardman Animation is a studio that specializes in stop animation film making that includes Shaun the Sheep, Wallace & Gromit, and Chicken Run. Now their latest film is called Robin Robin, which is about a bird raised by a family of mice.
During the holiday season, the bird gets curious about how humans celebrate Christmas. Unfortunately, a cat, voiced by Gillian Anderson, guards the holiday treats. If you're a fan of the studio's earlier works, you'll likely enjoy Robin Robin as well.
To learn more about the movie featuring a cat as the villain, click here.