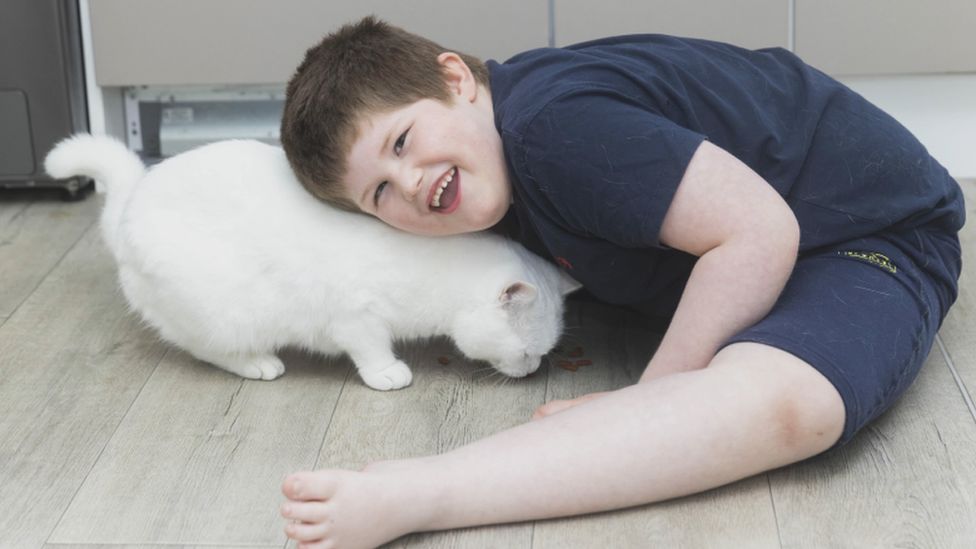 Nine-year old Minty the cat lost a leg in a car accident. Yet that hasn't stopped Minty from bonding with Connor, a boy with several medical conditions including ataxic cerebral palsy.
Connor's mother said, "Minty demonstrates how clever, affectionate and dependable cats can be. We can always rely on him to make everything better, and he is the best friend that Connor needs and deserves." Because of Minty's ability to make Connor feel better, a charity called Cats Protection awarded Minty the top prize at the National Cat Awards.
To learn more about the three-legged cat helping a boy, click here.