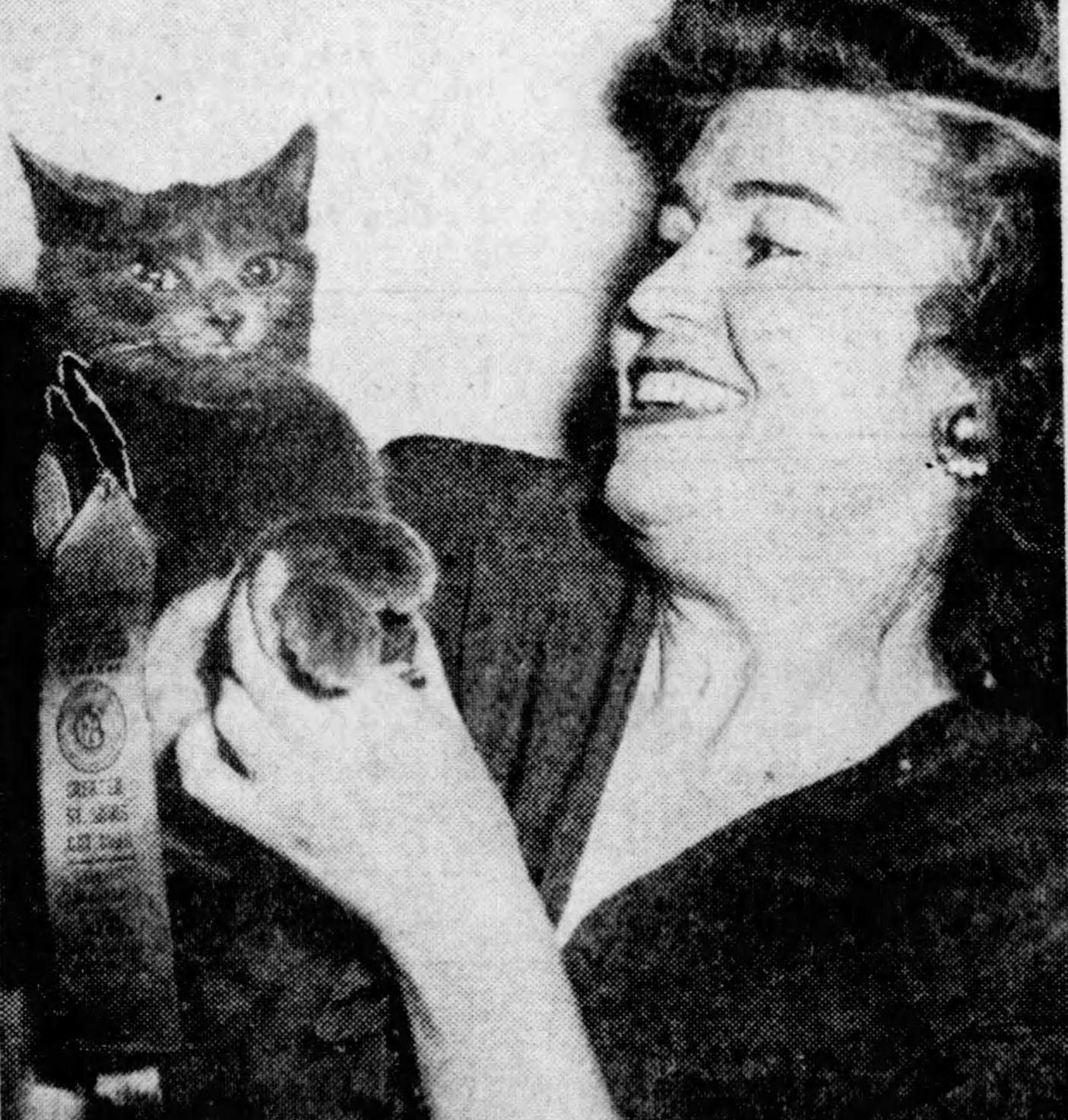 In 1947, Greater St. Louis Cat Club Show was being held at the Hamilton Hotel. During a rainstorm, a stray cat wandered into the hotel and stayed for the cat show.
The cat wound up winning best color in the kittens class and first prize in the non-champion class. Miss Marcella Duffy, hostess at the hotel, decided to adopt the stray cat and named him Mr. Silver. That just goes to show that any cat is a winner depending on how you judge it.
To read more about the stray cat that became the 1947 winner of a cat show, click here.